Episode 027 – The Dynamic Woman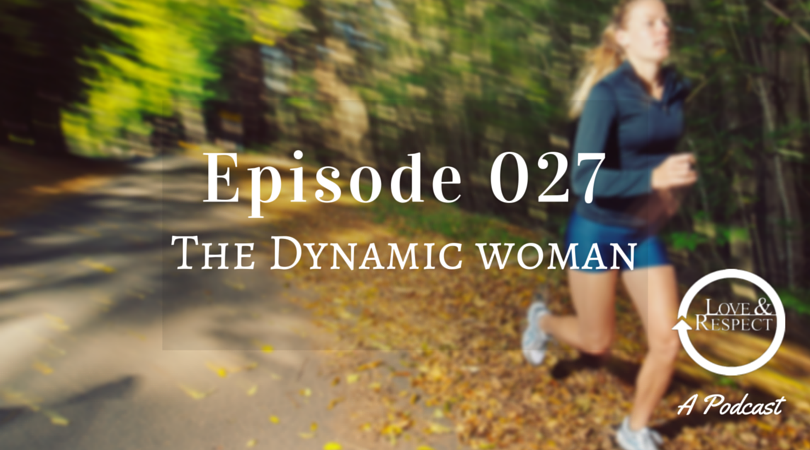 In this week's episode, Emerson and Jonathan read and discuss a series of recent emails from a wife who is a dynamic leader outside the home. She feels she and her husband may be mismatched and asks if, and how, they should remain together.  
Timestamps
00:50—A brief overview of last week's episode.
03:02—A response letter from a listener: "There's only [so much] a person can take and I thought I had hit my limit, but…"
07:01—A letter from a listener and today's topic: "I used to think that respect had to be earned."
10:26—Like a donkey and an ox working in the same field.
12:20—What's the real issue here?
13:25—Co-laboring with Christ and your spouse despite the differences.
17:00—The plight of today's dynamic woman in the workplace and in the home.
19:46—The story of Aquila and Priscilla in modern-day society.
22:00—Guard against looking for a "more perfect match."
23:00—The problem of fixating on what he's not.
25:00—An exercise that can help a wife fall in love with her husband all over again.
28:11—The one thing your husband will not throw away if he knows it's genuine.
30:42—"With all my respect, from the one who still admires you."
31:19—Emerson gives the Relationship Challenge for this week.
Love & Respect Resources
Thinking about curriculum for your small group in 2015? Check out our wide-range of resources in the Love and Respect online store.
Join Dr. Emerson and Sarah Eggerichs at a Love and Respect Live Marriage Conference in February. All the details are HERE.
Can't make it to a live conference this spring? Now you can watch all six hours online, 24/7, wherever you have internet access! Purchase your copy of the streaming version HERE.
Download the FREE Love and Respect App for mobile device and get access to all of our free resources.
Subscribe to this podcast and leave us a positive review or comment on iTunes and Stitcher!
Email us with your stories of hope, change and short questions at podcast@loveandrespect.com.