Episode 038 – Is Your Wife Really Finished With Your Marriage? Look Again!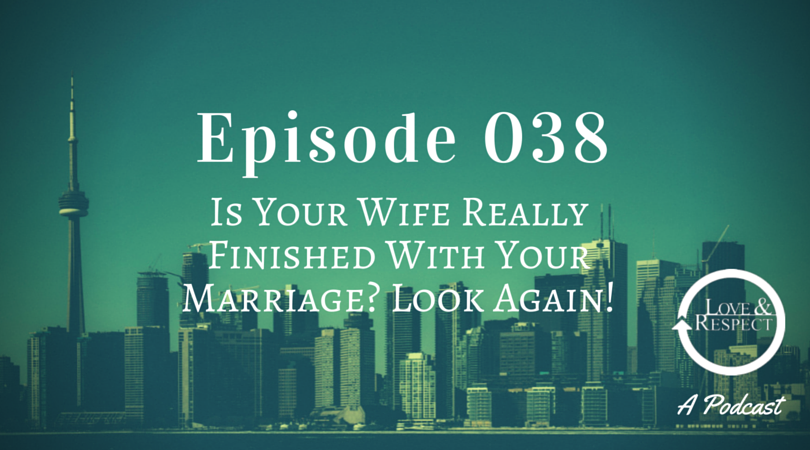 In this week's episode, Emerson and Jonathan review and discuss a recent email exchange that Emerson had with a deployed soldier who believed his wife was going to divorce him. They explore what spouses can do in a relationship when very serious things are implied or stated. This episode will also help those who are trying to figure out what to say and do in response to relationships they know are not doing well. 
Timestamps
05:59—Need a budget-friendly, digital study for your small group?
03:48—Is there an upside to erupting in anger? Emerson reviews last week's episode.
06:10—One foot out the door.
07:10—Men: Women have a different way of communicating their pain and hurt.
08:41—Women: Each gender needs to help the other understand.
11:40—Letter continued: "We were drifting before deployment."
13:16—Get the facts first.
17:56—Letter continued: "She doesn't want to be just like her parents."
21:00—You are more capable than you realize.
22:06—Kicking the white picket fence.
24:07—You need to hear the other side.
25:19—Divorce is a major issue, so make sure you understand these four things.
27:00—The effects of divorce on your kids.
28:15—Be careful who you listen to—don't be mislead.
29:45—Letter continued: "She doesn't really want a divorce, she just feels trapped. What now?"
35:06—Emerson's final challenge for husbands and wives.
Love and Respect Resources
Check out all 38 episodes and show notes of this podcast at loveandrespectpodcast.com.
New, budget-friendly digital products in a shorter format written by Emerson and his daughter, Joy, have been added to Love and Respect online store. Check them out HERE!
Join the conversation. Follow us on Facebook,  Twitter, Instagram and Google+.
Subscribe to the Love and Respect Podcast and leave a 5-star review on iTunes and Stitcher!
Email us your questions for the show at podcast@loveandrespect.com.