Episode 043 – Wounded Healer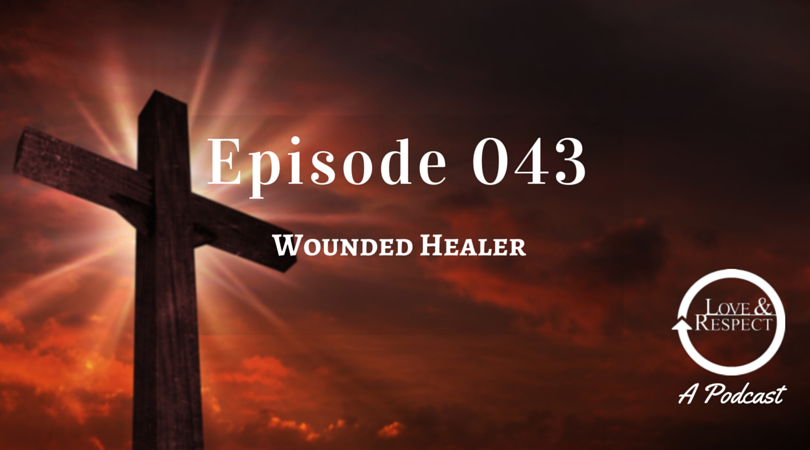 In this week's episode, Emerson speaks at Liberty University with a message titled, "Wounded Healer."  He shares his personal story in order to help others understand how God can use past wounds to bring about healing.
Timestamps
01:32 – Did you miss last week's podcast? Listen HERE.
03:08 – Emerson shares his personal story of growing up in a broken home.
08:23 – When Emerson learned that God was Abba Father and responded.  
09:10 – What difference does it make if Christ is there?
10:20 – The day Emerson's mother met the Lord at 53 years old.
12:52 – The difference between a Judas and a Peter.
14:06 – Emerson shares about his struggle with the idea of God's love.
17:53 – Is this truth or a fairytale?
18:45 – If you were the only one…
19:54 – "By his wounds, we are healed."
21:01 – It is not un-Christlike to ask, "Why?"
22:51 – The wounds you have experienced have a purpose.
25:07 – The external evil that came to you cannot defile your inner person.
27:45 – The incongruity of love and suffering.
30:42 – Emerson's prayer for the wounded.
32:34 – Emerson's challenge for the wounded healer.
Love and Respect Resources
Have you downloaded the new Love and Respect App yet? It's now available for iOS, Android, Windows, and Kindle! Get it HERE.
Join our social media community! Follow us on Facebook, Twitter, Instagram and  Google+.
Have a question for us? Email the show at podcast@loveandrespect.com.