Episode 053 – Why Do Some People Hang On To Bitterness?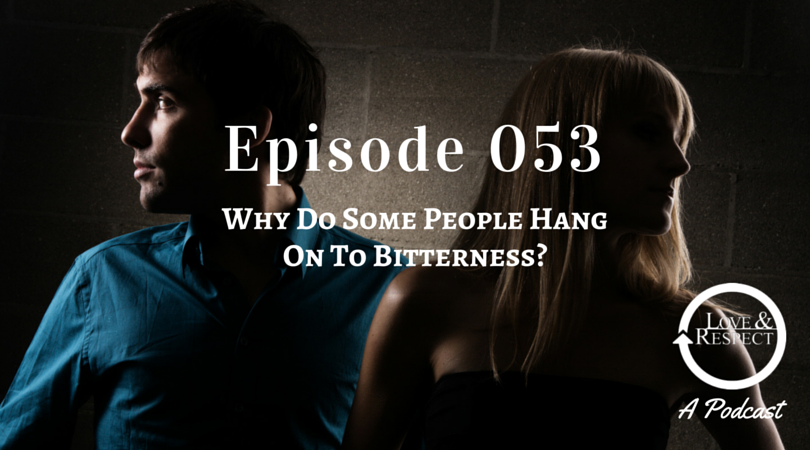 Jonathan and Emerson look at the underlying reasons why people don't let go of bitterness. Join them this week as they discuss what it means to have a forgiving spirit even in the most difficult of circumstances.
Timestamps
02:23 – Big announcement!
03:55 – This is a topic many struggle with for many reasons. Is this your story?
06:52 – Our natural response to being hurt, but is there another way?
08:43 – The transient state of responding to offense.
10:45 – Bitterness is understandable but not justifiable.
14:08 – The impact of your family heritage.
18:07 – Leaving bitterness behind does not mean you're letting the offender off the hook.
21:05 – Intrinsic evil vs. clashing preferences.
23:15 – What it means to have a forgiving spirit.
29:29 – When you forgive, there are two levels of relationship that follow.
32:44 – This is an opportunity for you to demonstrate your faith in Christ.
33:30 – A clear incentive for a believer to forgive and the dangers of refusing to do so.
37:53 – The way bitterness can jeopardize you spiritually.
40:54 – Learn more about forgiveness on the podcast and blog.
42:01 – Emerson's prayer for you.
Love and Respect Resources
The new and improved Love and Respect website is LIVE! Check it out here.
Over 7000 people have already downloaded the Love and Respect App—will you be the next?
Leave us a review on iTunes and Stitcher and help us share the message of Love and Respect to others around the world.
Join our social media community of over a million people on Facebook, Twitter, Instagram and Google+.
Have a question for the show? Email us at podcast@loveandrespect.com.