Episode 065 – Does Your Spouse Dictate Your Worth as a Person? Who Determines Who You Are?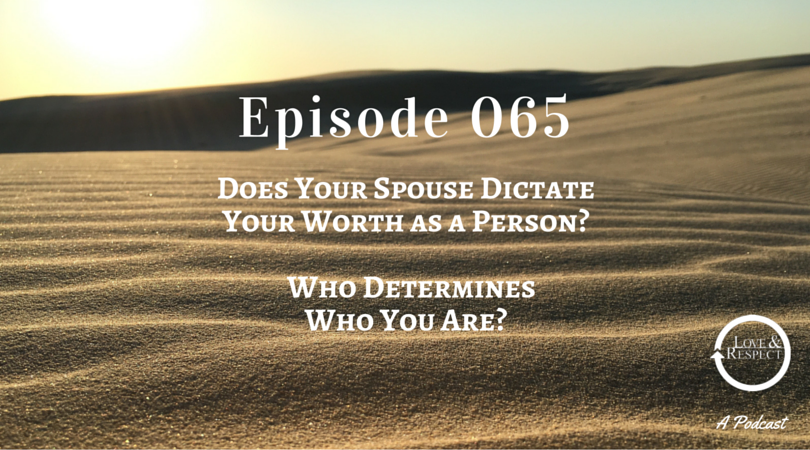 In every marriage each spouse negatively affects the other, at least sometimes. When on the receiving end of the negativity, we feel disappointed, sad, hurt, grieved, frustrated, angry, and even devastated. In some instances, the pain proves nearly unbearable, such as when a spouse serves us divorce papers. We are not mechanical robots without emotions. But can a spouse make us feel worthless in the core of our being, ordaining that our life has no meaning or purpose? Join Emerson and Jonathan this week as they discuss this topic.
 
Love and Respect Resources
The new and improved Love and Respect website is LIVE! Check it out here.
Over 9000 people have already downloaded the Love and Respect App—will you be next?
Leave us a review on iTunes and Stitcher and help us share the message of Love and Respect to others around the world. This helps immensely – thank you!
Check out the growing, and wallet friendly, list of products in our Digital Downloads category.
Join our social media community of over a million people onFacebook, Twitter, Instagram and Google+.
Have a question for the show? Email us at podcast@loveandrespect.com.
To view a transcript of this podcast, click here.