Episode 073 – What's Wrong With Thinking Another Person Is Right?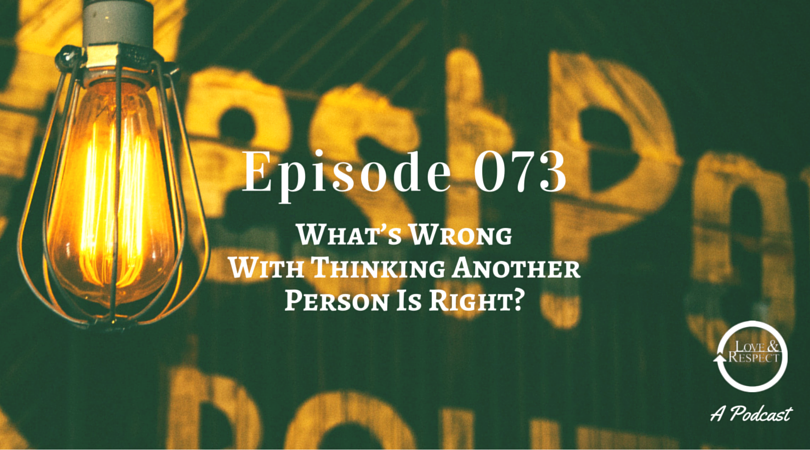 Do you believe one spouse's report without ever hearing the other spouse tell their side of the story? Why? Although a question about marriage, listen in as Emerson and Jonathan discuss this question and how the answer is applicable to all walks of life. How most know that we must hear both sides in a court of law, how the Bible teaches us why, and where we read in Proverbs 18:17 and other scriptures, "The first to plead his case seems right, until another comes and examines him." It is a basic truth: when only one person tells their side of the story it seems convincing. However, when another questions and even counters, a different picture emerges. 
Love and Respect Resources
The new and improved Love and Respect website is LIVE! Check it out here.
Over 11,000 people have already downloaded the Love and Respect App—will you be next?
Leave us a review on iTunes and Stitcher and help us share the message of Love and Respect to others around the world. This helps immensely – thank you!
Check out the growing, and wallet friendly, list of products in our Digital Downloads category.
Join our social media community of over a million people onFacebook, Twitter, Instagram and Google+.
Have a question for the show? Email us at podcast@loveandrespect.com.
To view a transcript of this podcast, click here.