Episode 077 – 9 Ways To Fuel Disagreements Into a Feud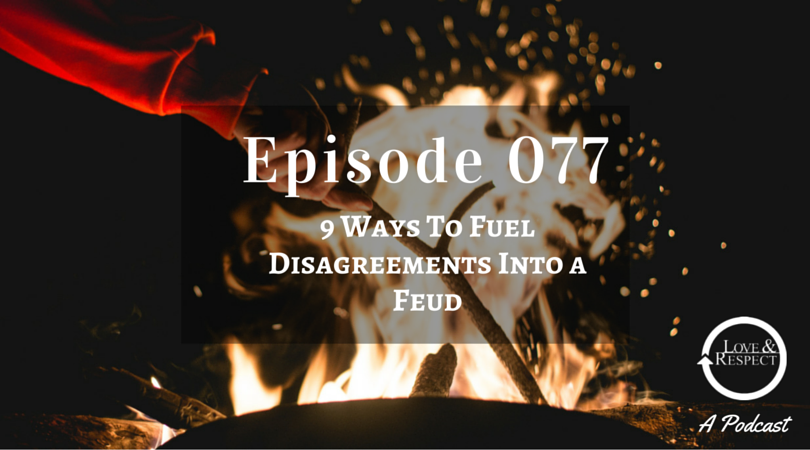 Over time, two people can hurt, frustrate, confuse, and anger the other. She feels that her differing opinion and convictions do not matter to him as much as his own ideas matter. Or, he feels that his differing outlook and beliefs have little importance to her compared to how she feels about her views. Join Emerson and Jonathan this week as they discuss how individuals begin to feel that their ideas do not matter and that they do not matter on the heels of another disagreement, but how they must guard against the 9 Ways to Fuel Disagreements Into a Feud.
Love and Respect Resources
The new and improved Love and Respect website is LIVE! Check it out here.
Over 11,000 people have already downloaded the Love and Respect App—will you be next?
Leave us a review on iTunes and Stitcher and help us share the message of Love and Respect to others around the world. This helps immensely – thank you!
Check out the growing, and wallet friendly, list of products in our Digital Downloads category.
Join our social media community of over a million people onFacebook, Twitter, Instagram and Google+.
Have a question for the show? Email us at podcast@loveandrespect.com.
To view a transcript of this podcast, click here.