Episode 078 – Losing Makes Us a Winner! How To Be Resolute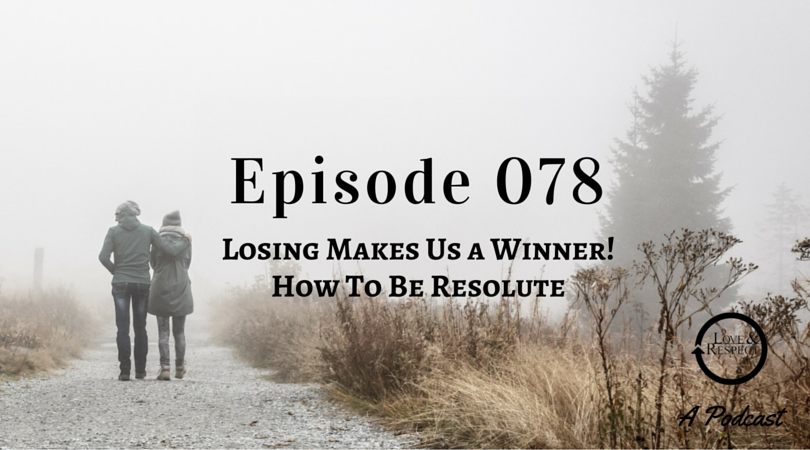 From third grade to eighth grade Emerson was overweight. He wore Husky pants. His legs rubbed together when he ran. His belly hung over the front of his pants. Sometimes people called him "fatty." He would often cry. The Bible says, "Discipline yourself for the purpose of godliness; for bodily discipline is only of little profit, but godliness is profitable for all things, since it holds promise for the present life and also for the life to come" (1 Timothy 4:7–8). Join Emerson and Jonathan this week as they talk about being resolute in the new year. 
Love and Respect Resources
The new and improved Love and Respect website is LIVE! Check it out here.
Over 11,000 people have already downloaded the Love and Respect App—will you be next?
Leave us a review on iTunes and Stitcher and help us share the message of Love and Respect to others around the world. This helps immensely – thank you!
Check out the growing, and wallet friendly, list of products in our Digital Downloads category.
Join our social media community of over a million people onFacebook, Twitter, Instagram and Google+.
Have a question for the show? Email us at podcast@loveandrespect.com.
To view a transcript of this podcast, click here.