Episode 082 – Is Your Wife Really Trying To Be Negative and Disrespectful?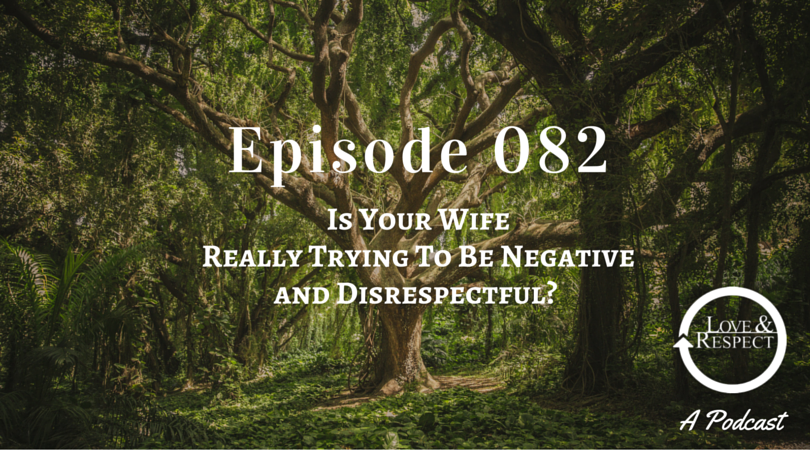 A husband wrote, "My wife and I have been married for almost two years. . . . Our disagreements are centered on her emotional outbursts and my lack of emotion. . . .  I do love the emotion my wife has and I know God has us together to love and respect each other as we seek to glorify him, but I struggle when my wife justifies some behavior as her uncontrollable emotional reaction. I am not looking for something to condemn her with, instead I would like your viewpoint on how one best handles this type of ongoing disagreement." Emerson responds in this week's episode.
Love and Respect Resources
The new and improved Love and Respect website is LIVE! Check it out here.
Over 13,000 people have already downloaded the Love and Respect App—will you be next?
Leave us a review on iTunes and Stitcher and help us share the message of Love and Respect to others around the world. This helps immensely – thank you!
Check out the growing, and wallet friendly, list of products in our Digital Downloads category.
Join our social media community of over a million people on Facebook, Twitter, Instagram and Google+.
Have a question for the show? Email us at podcast@loveandrespect.com.
To view a transcript of this podcast, click here.