Episode 092 – Why Do Good Willed Wives Feel Frustrated?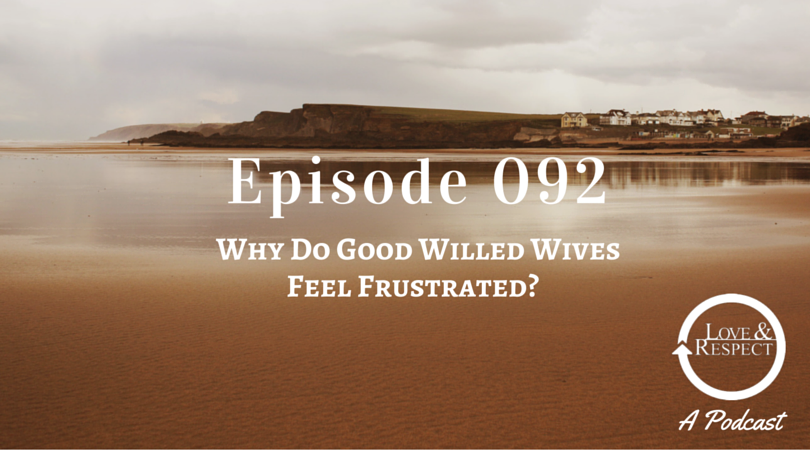 This week Emerson and Jonathan look at the behavior of a husband who bullies. There are many things that hurt and frustrate wives but there is a type of female who emails Emerson with this complaint: "I must stuff my feelings, keep my mouth shut, and do as he says." While some wives who write this type of email may be overreacting or misrepresenting the facts, despotic husbands exist who roar commands at their good willed wives. Their excessive and unloving decrees leave their wives feeling hurt, frustrated, confused, and worthless. Join Emerson and Jonathan as they discuss this topic.
Love and Respect Resources
The new and improved Love and Respect website is LIVE! Check it out here.
Check out the new store.
Discover the Respect Effect with your son with Emerson's new book, Mother & Son: The Respect Effect. 
Over 16,000 people have already downloaded the Love and Respect App—will you be next?
Leave us a review on iTunes and Stitcher and help us share the message of Love and Respect to others around the world. This helps immensely – thank you!
Check out the growing, and wallet friendly, list of products in our Digital Downloads category.
Join our social media community of over a million people on Facebook, Twitter, Instagram and Google+.
Have a question for the show? Email us at podcast@loveandrespect.com.
To view a transcript of this podcast, click here.