Episode 097 – Why Are Believers Mad At God? Part I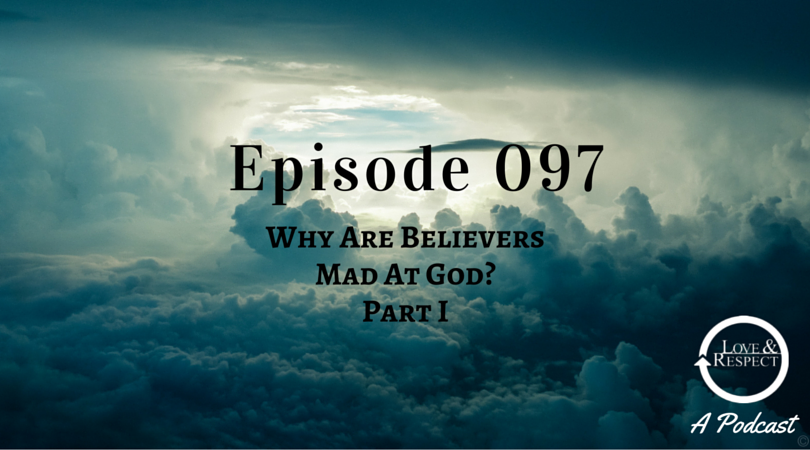 Does the Bible teach that people who claim to believe in God can hate God? Jesus said, "He who hates Me hates My Father also" (John 15:23). So according to Jesus, yes, people can hate God the Father. And for those of us who believe Jesus is God's Son, people can hate the Son of God. The apostle Paul tells us that there will be "haters of God" (Romans 1:30). People who believe in God can hate God. You cannot hate someone you do not believe exists. Join Emerson and Jonathan over the next two episodes as they examine four reasons someone might hate God: Cursing when suffering, Hostile when disobeying, Hating when proven guilty, Raging when foolish.
Love and Respect Resources
The new and improved Love and Respect website is LIVE! Check it out here.
Check out the new store.
Discover the Respect Effect with your son with Emerson's new book, Mother & Son: The Respect Effect. 
Leave us a review on iTunes and Stitcher and help us share the message of Love and Respect to others around the world. This helps immensely – thank you!
Check out the growing, and wallet friendly, list of products in our Digital Downloads category.
Join our social media community of over a million people on Facebook, Twitter, Instagram and Google+.
Have a question for the show? Email us at podcast@loveandrespect.com.
To view a transcript of this podcast, click here.