Episode 099 – Can We Manipulate Each Other With The Love And Respect Teaching?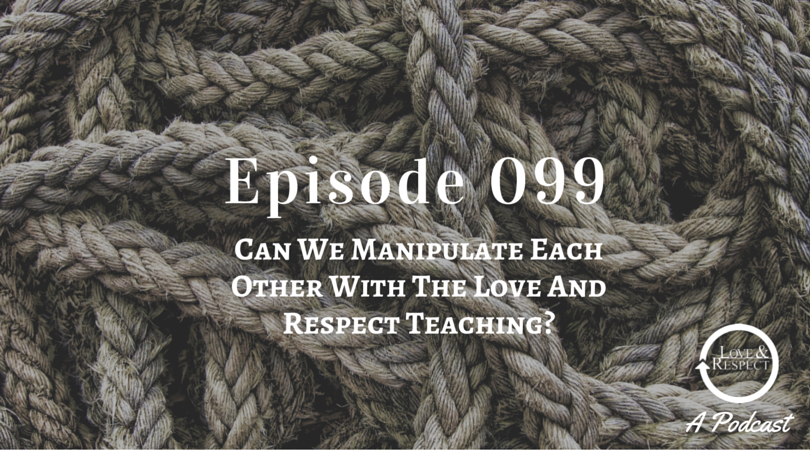 Though God commands the husband to love and a wife to respect, a strange twist might take place. A wife puts on respect for one reason: to get her husband to be loving. A husband puts on love solely to get his wife to respect him. One pastor wrote Emerson and shared his concerns fearing this very thing: that husbands and wives will manipulate each other when applying love and respect based on Ephesians 5:33.  Join Emerson and Jonathan this weeks as they discuss this topic. 
Love and Respect Resources
The new and improved Love and Respect website is LIVE! Check it out here.
Check out the new store.
Discover the Respect Effect with your son with Emerson's new book, Mother & Son: The Respect Effect. 
Leave us a review on iTunes and Stitcher and help us share the message of Love and Respect to others around the world. This helps immensely – thank you!
Check out the growing, and wallet friendly, list of products in our Digital Downloads category.
Join our social media community of over a million people on Facebook, Twitter, Instagram and Google+.
Have a question for the show? Email us at podcast@loveandrespect.com.
To view a transcript of this podcast, click here.