Episode 102 – Does God Want Me To Divorce To Be Happy?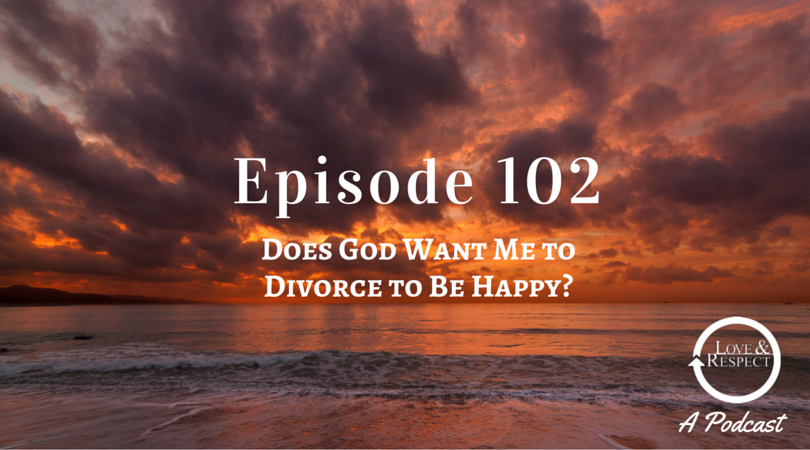 "God wants you to be happy." Have you heard this platitude before? Has it perhaps been spoken to you? Maybe you've even heard it said in the context of someone being encouraged to divorce their spouse, because "God wants you to be happy." However, some platitudes, though quite memorable, are not based on biblical truth. Join Emerson and Jonathan this week as they discuss this important topic.
Love and Respect Resources
Go to our website here.
Check out our store.
Discover the Respect Effect with your son with Emerson's new book, Mother & Son: The Respect Effect. 
Leave us a review on iTunes and Stitcher and help us share the message of Love and Respect to others around the world. This helps immensely – thank you!
Check out the growing, and wallet friendly, list of products in our Digital Downloads category.
Join our social media community of over a million people on Facebook, Twitter, Instagram and Google+.
Have a question for the show? Email us at podcast@loveandrespect.com.
To view a transcript of this podcast, click here.