Episode 111 – Nine Episodes of Untrue Communications: Can You Relate? – Part II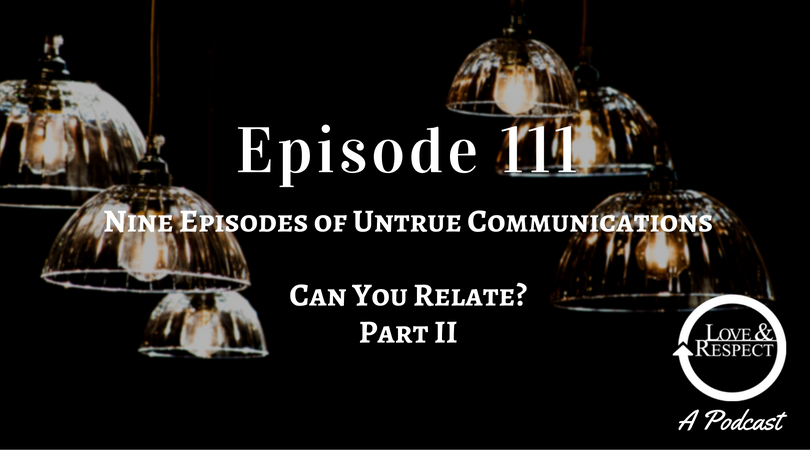 In part 2 of this two part series, Emerson and Jonathan continue to discuss the topic of lying. This stems from Emerson's recent writing for a new book coming out in 2017. Throughout the 9 episodes or examples of untrue communication consider which ones you have observed and how often you think such things happen, whether with you or others. Part 2 also includes a story that continues to impact Emerson.
Love and Respect Resources
Go to our website here.
Check out our store.
Discover the Respect Effect with your son with Emerson's new book, Mother & Son: The Respect Effect. 
Leave us a review on iTunes and Stitcher and help us share the message of Love and Respect to others around the world. This helps immensely – thank you!
Check out the growing, and wallet friendly, list of products in our Digital Downloads category.
Join our social media community of over a million people on Facebook, Twitter, Instagram and Google+.
Have a question for the show? Email us at podcast@loveandrespect.com.
To view a transcript of this podcast, click here.