Episode 114 – In Business, What's Love and Respect Got to Do With It?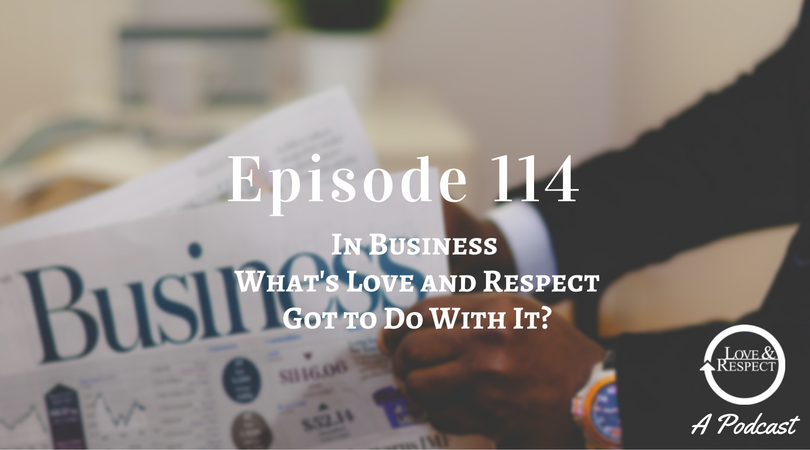 There are two elements that are foundational to the long-term success of an organization. As odd as this may sound, they are love and respect. Said negatively and drastically, if there is hostility and contempt, the organization cannot continue to succeed if it has succeeded, at least not significantly. Put it this way, good people leave and customers sense something is wrong. Join Emerson and Jonathan as they discuss this topic of business, which does apply to other environments such as teacher and student, coach and player, etc. 
Love and Respect Resources
Go to our website here.
Check out our store.
Discover the Respect Effect with your son with Emerson's new book, Mother & Son: The Respect Effect. 
Leave us a review on iTunes and Stitcher and help us share the message of Love and Respect to others around the world. This helps immensely – thank you!
Check out the growing, and wallet friendly, list of products in our Digital Downloads category.
Join our social media community of over a million people onFacebook, Twitter, Instagram and Google+.
Have a question for the show? Email us at podcast@loveandrespect.com.
To view a transcript of this podcast, click here.