Episode 123 – Parenting: Chronic Anger or Chronic Appeasement? Part II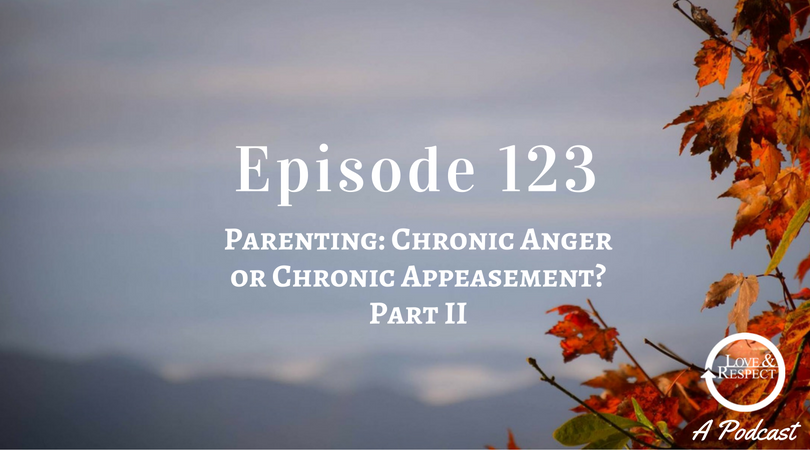 Emerson and Jonathan continue this important topic in part 2 this week, including adding a third component of apathy. What is the Issue? Children need to honor parents and show this in their respectful attitude and obedient actions.  However, many parents do not always feel respected nor obeyed so they seek methods that will motivate the child to be respectful and obedient. How do we deal with this Issue? There are right ways of dealing with this and wrong ways. 
Love and Respect Resources
Go to our website here.
Check out our store.
Discover the Respect Effect with your son with Emerson's new book, Mother & Son: The Respect Effect. 
OVER 27,000 PEOPLE HAVE ALREADY DOWNLOADED THE LOVE AND RESPECT APP—WILL YOU BE NEXT?
Leave us a review on iTunes and Stitcher and help us share the message of Love and Respect to others around the world. This helps immensely – thank you!
Check out the growing, and wallet friendly, list of products in our Digital Downloads category.
Join our social media community of over a million people onFacebook, Twitter, Instagram and Google+.
Have a question for the show? Email us at podcast@loveandrespect.com.
To view a transcript of this podcast, click here.